Printing UV Arizona
In our current production we use a modern, high quality printer UV Oce Arizona GT,
that enables printing on flat, rigid and roll-to-roll materials in CMYK colours as well as the white one.
UV printing is ecological and immediately ready-to-use.
Graphics can be used in outdoor and indoor applications.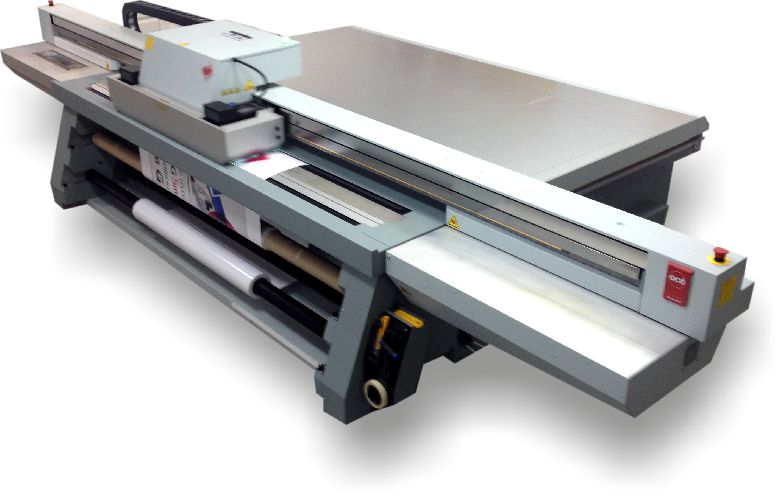 Description
Maximum printing area is 250 cm x 125 cm. Maximum material thickness is 48 mm. We print also onto roll materials up to 218 cm.
Here is a list of materials to be print: PVC, PMMA,HIPS, dibond, metal, cardboard, paper,wood, MDF, plywood, foam-x, glass, ceramic tiles, adhesive vinyls, magnetic plates and much more...
Files submitted for printing should be in format: PDF, JPG, TIFF, EPS.